Ilusionistas (2012)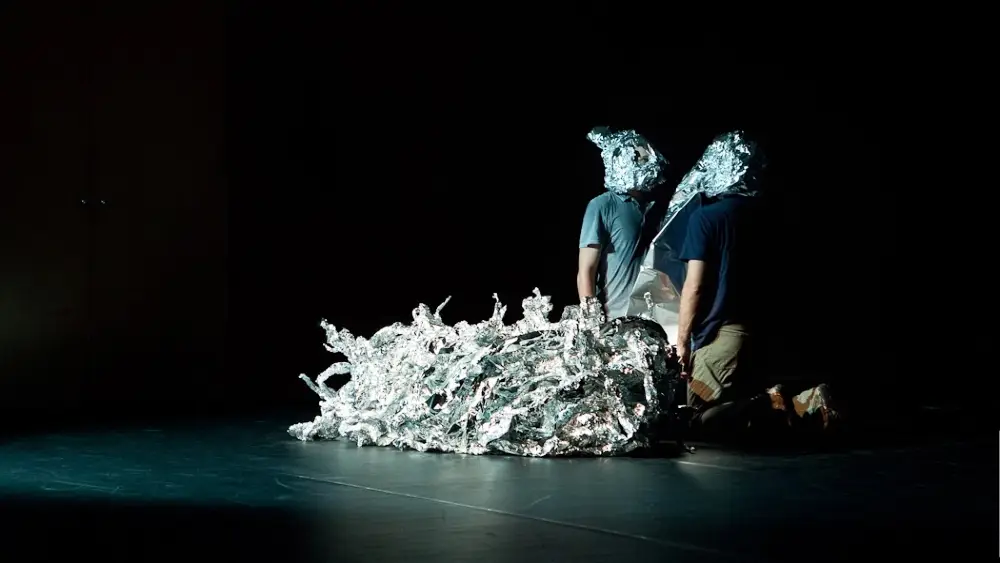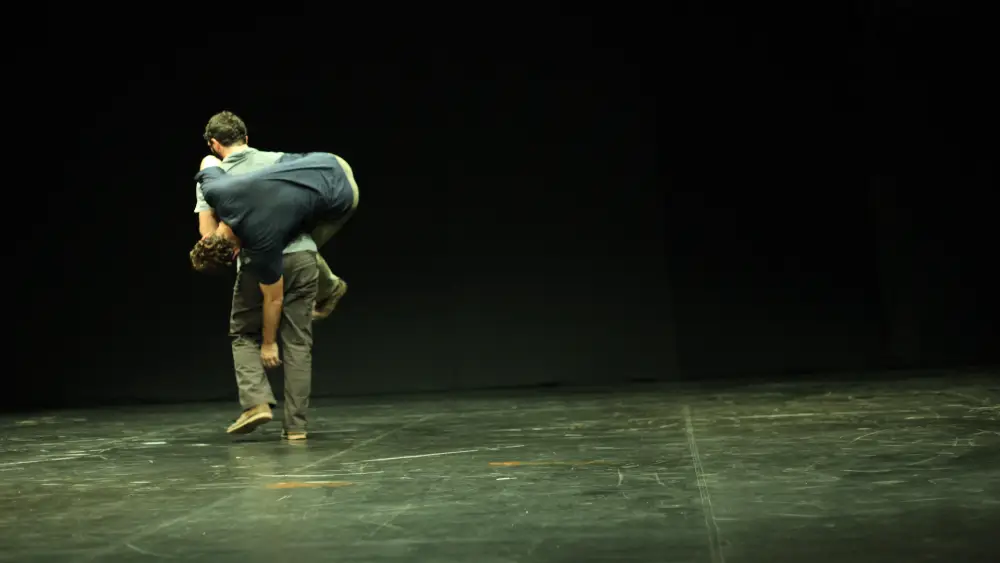 (ES) Ilusionistas propone una experiencia a través del lenguaje y la representación, entre ver y ser visto y la construcción incesante del yo y del otro.
(EN) Ilusionistas proposes an experience through language and representation, between seeing and being seen and the incessant construction of the self and the other.
(POR) Ilusionistas propõe uma experiência através da linguagem e da representação, entre o ver e o ser visto e a incessante construção do eu e do outro.
Criação e performance | Creation and performance | Creación y performance João Lima and Vítor Roriz
Direção artística | Artistic direction | Dirección artística João Lima
Desenho de som | Sound design | Diseño sonoro Claudio N
Desenho de luz | Lighting design | Diseño de luz João Lima, Vítor Roriz and Saulo Uchôa
Colaborações | Collaborations | Colaboraciones Marcelo Pedroso (research), Clara Simas (wardrobe).
Fotografias | Photographs | Fotografías Breno César e Tristán Pérez-Martín
Assessoria de Imprensa | Press advisor | Asesor de prensa Eduardo Amorim
Design gráfico | Graphic design | Diseño gráfico Cecília Torres
Revisão do projeto | Project review | Revisión de proyecto Marta Vieira
Procução Local | Local production | Producción local Hudson Wlamir
Vídeo e edição | Video and editing | Video y edición Marcelo Pedroso and Daniel Bandeira
Residências | Residences | Residencias Centro Cívico Barceloneta e Centro de Formação e Pesquisa Teatral Apolo-Hermilo.
Apoio | Support | Apoyo Project awarded as Premio Funarte Klauss Vianna 2011
Duração | Length | Duración 55 minutes
Apresentações | Shows | Presentaciones:
24 + 25/05/2013 Centro Cultural de Belém– Box Nova, Lisboa.
19 + 20 + 21/04/2013 Festival Dois Pontos, Teatro Sérgio Cardoso, Rio de Janeiro.
7/12/2012 Centre Cívic Barceloneta, Barcelona.
2 ao 19/08/2012 Teatro Hermilo Borba Filho, Recife.